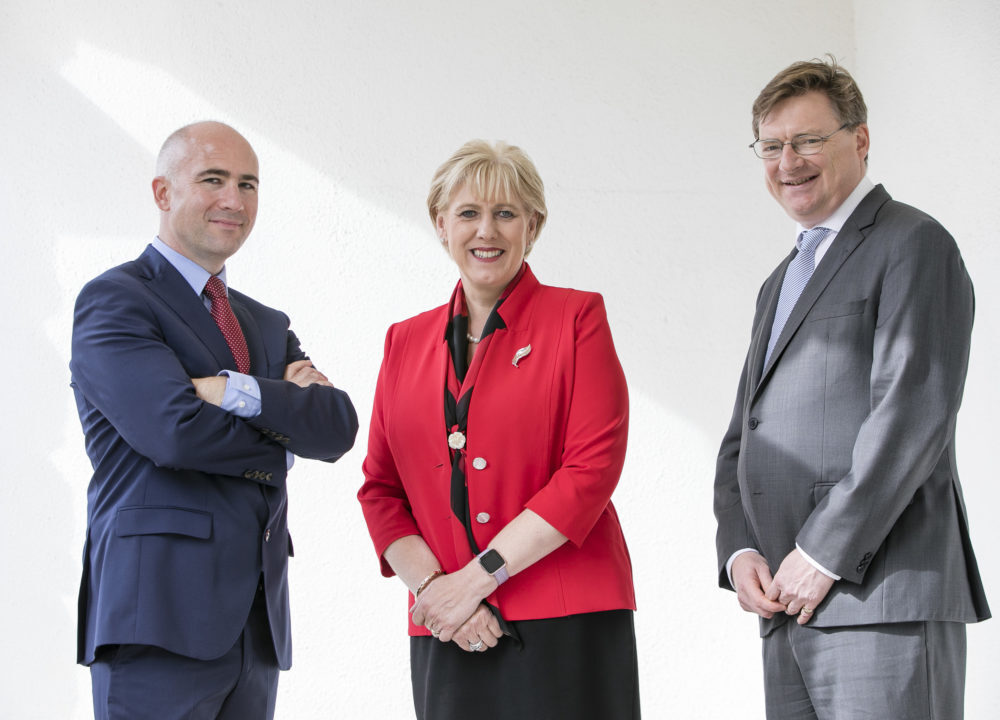 KBC Bank Ireland is now accepting applications for Future Growth Loan Scheme Fund
The SBCI is delighted to announce that KBC Bank has confirmed its participation in the Government of Ireland's 'Future Growth Loan Scheme'. The scheme, which will see the roll out of an overall fund of €300 million delivered by the SBCI and supported by the European Investment Fund, is available to businesses that meet SBCI eligibility. The SCBI has allocated €50 million of the fund to KBC, who is now accepting applications from a broad range of professional micro businesses and SMEs. As a partner, KBC Bank Ireland, through the SBCI, will support capital expenditure and promote business investment for development, expansion and improvement through low cost loans, with terms ranging from eight to ten years. All loans are secured with an 80% guarantee from the SBCI.
Darragh Lennon, Director of Distribution at KBC Bank Ireland said:
"KBC's ambition is to be the alternative choice for SMEs, which is why we have partnered with the SBCI's Future Growth Loan Scheme to help support eligible professional businesses and SMEs grow and scale sustainably. We are bringing competition, choice and innovation in SME banking across a range of sectors including finance, legal, medical, engineering, architecture and pharmacy and today's announcement will further solidify our commitment to SMEs. The SCBI has allocated €50 million fund to KBC Bank as part of the scheme and we are now accepting applications from eligible applicants."
"The partnership complements our business banking offering, which provides specialised support via a dedicated KBC business partner with specialist sector knowledge and a full range of products" he added.
Minister for Business, Enterprise, and Innovation Heather Humphreys said:
"Brexit will bring enormous change for many businesses and so, at this time, Government support for businesses to invest in the future is critical. The Future Growth Loan Scheme is an innovative scheme which fills a real gap in the market by providing affordable loans of up to 10 years to support strategic long-term investment, and we have already seen huge interest in the scheme from SMEs. This marks the first time that KBC has partnered with my Department on a scheme to provide much-needed financing support to SMEs and I hope it marks the beginning of a long and productive relationship in support of a healthy and competitive SME lending sector."
SBCI Chief Executive Nick Ashmore said:
"The SBCI is delighted with the announcement of this new first partnership with KBC in supporting small businesses in Ireland. As well as driving the delivery of the Future Growth Loan scheme, this also helps achieve the SBCI's objective of supporting and promoting competition in the provision of finance to small businesses. KBC's innovative approach to delivering its products combined with its clear ambitions in the SME sector and with the support of the scheme has created a compelling offering for firms looking to finance their long-term investment."
The Future Growth Loan Scheme is offered by the Strategic Banking Corporation of Ireland with the support of the Department of Enterprise, Trade and Employment, the Department of Agriculture Food and the Marine, the European Investment Bank and the European Investment Fund. The Future Growth Loan Scheme benefits from a guarantee from the European Union under the European Fund for Strategic Investments (EFSI). There are certain SBCI eligibility criteria that the Customer must meet, as outlined above.
Applications from eligible businesses for the loans under the scheme can now be made to KBC Bank Ireland at https://www.kbc.ie